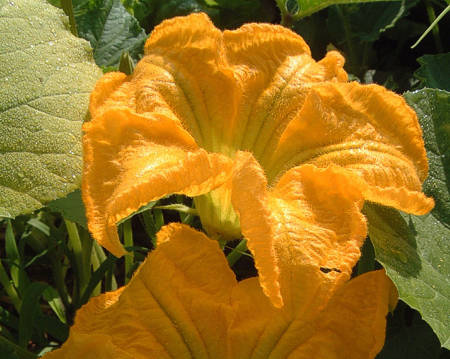 Stuffed Pumpkin Flowers
Ingredients:
25-30 pumpkin flowers, 1/4 kilo of feta cheese, 2 eggs, 1/2 glass of ricotta cheese, salt, pepper, oil for frying. For the batter: 2 glasses of flour, 1 glass of water, 1 egg and 1/2 tea-spoonful of salt.
Preparation:
Prepare and wash the pumpkin flowers. Mash the feta cheese into a bowl, add the ricotta cheese, the 2 eggs and some pepper. Mix well. Fill each pumpkin flower with one spoonful from the filling, dip one by one into the batter and fry in hot oil both sides.